Trusted Carmel Personal Injury Lawyers
Hollingsworth Roberts Means, LLC - Call Us at 317.DIVORCE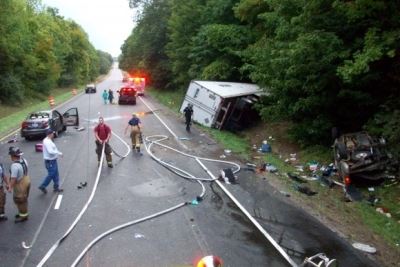 Accidents happen. But when it is someone else's fault, you may be entitled to compensation. Even if you have health insurance, your out-of-pocket expenses can add up. Medical bills are a leading cause of bankruptcy. Chances are, the insurance company is going to lowball you; refuse to offer a fair settlement. It is not enough to show that you have been injured in order to recover compensation. You have to establish what's called "liability" — that someone else is legally responsible for your injury.
Indiana has what is called comparative fault. In a nutshell, this means that the people involved in an accident share legal responsibility based on their respective percentages of fault. If you're partially at fault for an accident, your entitlement to compensation may be reduced. If your fault is substantial, you may not be entitled to any compensation at all. Not all cases are governed by comparative fault. Some types of claims are exempt from the statute. In these cases, the victim's contributory negligence may bar recovery.
It's not enough to show that the other person responsible was careless in order to recover under the law. Under Indiana law, certain elements must be proven in order to establish negligence and be entitled to recover. If you don't have a case, we will tell you. If you do, we will zealously represent your interests. At Hollingsworth Roberts Means, LLC, we are trial lawyers and have handled many personal injury and wrongful death cases. If you or a loved one has been injured, you are probably dealing with physical or emotional pain and may feel overwhelmed by the prospect of surgery, missed work, and medical bills. Our personal injury lawyers can help.
To which compensation may I be entitled?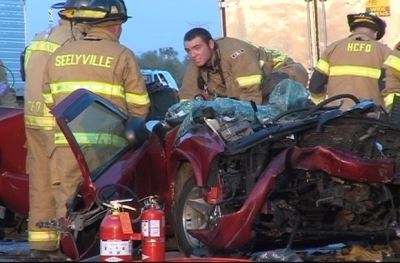 Our Carmel personal injury attorneys can tell you what compensation (damages) you may be legally entitled to recover, including but not limited to:
Medical bills
Lost wages
Pain and suffering
Emotional distress
Impairment of function
Scarring and disfigurement
Future care costs
Loss of consortium
Our lawyers know how to evaluate these damages. We will work with leading experts in order to develop compelling evidence and work to help you receive fair compensation for your injuries.
If you have been injured, speak with our Carmel personal injury attorneys today. Call our firm today at 317.DIVORCE.
We Take a Stand Against Big Insurance Companies
We've dealt with insurance companies for years and know how they play the game. Insurance companies are large and impersonal. Settling your claim promptly and fairly is simply not a priority for them. In fact, they hope that by stonewalling, low-balling, or even ignoring you, you will eventually get frustrated and give up on your claim. If you retain Hollingsworth Roberts Means, LLC, we won't let some insurance company ignore you or bully you into an unfair settlement.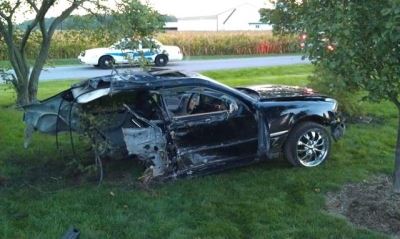 Insurance adjusters are generally cynical people. For starters, they normally say that their insured isn't at fault. And if he or she is, they'll never admit it. Why? Because it's their job. They're evaluated based on how much they pay out on claims victims. The less money they pay you, the better their evaluation by their supervisor.
Insurance companies always whine about "frivolous lawsuits." They hire expensive lobbyists to get tort reform legislation passed. But it's their refusal to pay valid claims against them and their policyholders which forces people to sue them. Truth is, it would probably cost them less if they settled valid claims promptly instead of fighting every single one as if it were fraudulent. But in their eyes, even if they occasionally get whacked with a large verdict, if they end up paying less overall on claims because of their hardball tactics, it makes sense for them to do so.
Experienced Hamilton County Litigators Since 2004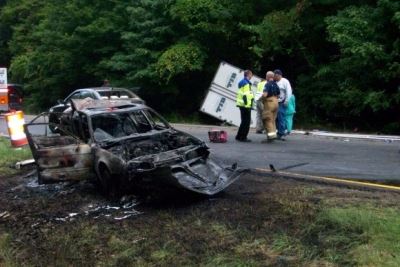 We have represented insurance companies defending claims like yours. These large companies have an army of claims adjusters and lawyers standing by who are paid to defend claims brought by the victims of their policyholders' negligence – people just like you. Their job is to pay you as little money as possible; ours is to recover as much compensation for you as we can. Our lawyers have been dealing with these companies for a long time.
We're not intimidated by their heavy-handed tactics or afraid to make them go to trial. You may feel intimidated by the prospect of going up against a large insurance company, but that is why we call the law The Great Equalizer. When you file a lawsuit, large insurance companies are subject to the exact same rules of procedure and evidence that you are. An impartial judge or jury – not some claims adjuster – will decide your case.
Statistically, the vast majority of cases settle out of court. Despite this, we treat each case as if it were going to trial. Unfortunately for their clients, many personal injury lawyers count on all of their cases settling. There are some who wouldn't know what to do if their client's case didn't settle. Our Carmel personal injury lawyers at Hollingsworth Roberts Means, LLC aren't afraid to go to court – and insurance companies know it.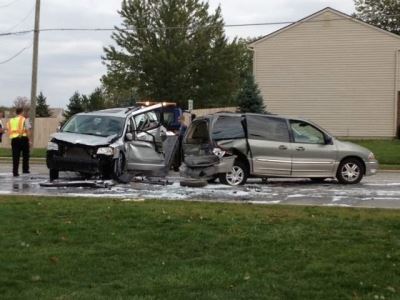 We represent people who are facing the following types of cases:
Brain and burn injuries
Bus accidents
Child molestation and sexual abuse victims
Construction accidents
Defective products
Hit and run
Motorcycle accidents
Negligence
Nursing home abuse / neglect
Pedestrian accidents
Premises liability
Product liability
School injuries
Sexual abuse victims
Slip and fall
Spinal cord injuries
Tort claims against the government
Truck accidents
Uninsured / underinsured motorists
Work injuries
Wrongful death
We're not a settlement mill looking to make a quick buck by churning out hundreds of cases per month. From the moment you retain us, we will prepare your case for trial. We offer home and hospital visits, weekend and evening appointments. There is no obligation and we don't charge a fee unless you recover.