Carmel Criminal Defense Lawyers
Reputable Criminal Defense Attorney in Carmel & Indianapolis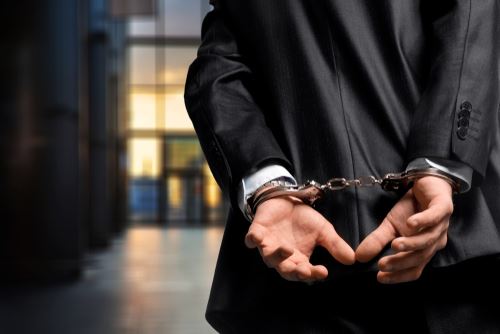 At Hollingworth Roberts Means, we have a reputation for tough, aggressive representation in all areas of criminal defense throughout Carmel, Indianapolis and beyond. Our Carmel criminal defense lawyers defend individuals and corporations on criminal matters in state and federal courts throughout Indiana. Our team approaches every case with strategic focus, intensive preparation, and unrelenting advocacy.
Our experienced criminal defense attorneys in Carmel & Indianapolis have served as former state and federal prosecutors and have litigated some of the largest and most high-profile criminal investigations and prosecutions in the State of Indiana, for both individuals and corporations. We are consistently retained on high-profile cases involving a wide range of allegations with challenging and complex criminal legal matters.
As your Carmel criminal defense lawyer, we are committed to providing high-quality legal representation to all of our clients. You will receive the personal attention and effort that you deserve and expect from retaining our law firm. Experience matters and we are committed to making a difference in our representation of you.
Discuss your case with our Indiana criminal defense attorneys today when you call (888) 211-3888!
Cases Our Criminal Defense Lawyers in Indiana Handle
OWI/DUI
White Collar Crimes
Expungement
Felony Crimes
Misdemeanor Crimes
Juvenile Matters
Probation Violations
Battery / Domestic Battery
Crimes at Concerts / Sporting Events
Minor Consuming Alcohol
Computer & Internet Crimes
Driver's License Issues
Traffic Violations
Property Crimes
Gun Possession
Appeals
Investigations in Indiana—Contact Us Immediately
When accused of a serious criminal offense, it is imperative that you contact and hire legally sophisticated and highly experienced Carmel criminal defense lawyers immediately. In criminal, white collar, or investigation matters, you absolutely need to retain a Carmel, IN criminal defense attorney prior to talking to any state or federal investigative law enforcement agency, who are potentially pursuing criminal charges against you.
We have worked closely with all state and federal investigative agencies and are familiar and proficient with the intricate investigative process in criminal matters. As your criminal defense attorney in Carmel, IN, we can protect you by serving as an intermediary line of defense between you and the government, oftentimes resulting in charges not being filed and even more favorable treatment in the end.
Defense from Criminal Defense Trial Attorneys in Indiana
Hollingsworth Roberts Means has built a reputation as Trial Attorneys. Our Carmel criminal defense team is fully prepared to defend our clients' interests in court, both in state and federal courts. Trial skills matter, even when most criminal cases are settled through plea agreements and never go to trial. The fact our criminal defense attorneys in Carmel, IN are willing and capable of taking matters to jury trial will have a significant and positive effect on the outcome of your case. From investigation, arraignment, hearings, motions, plea negotiations, jury trials, and appeals, we are a full-service litigation law firm capable of meeting all of our clients' legal needs and objectives.
Our Carmel & Indianapolis criminal defense attorneys are some of the most seasoned in the industry, bringing extensive courtroom experience to criminal law defense. This experience enables us to spot outcome-determinative legal issues earlier so we can prepare compelling arguments that support our clients' positions. Our long history of a willingness to take criminal matters to trial – and winning – gives our clients tremendous settlement leverage with their government adversaries, as well as confidence in a successful outcome if and when they go to trial.
Expungements in Indiana
If you were arrested or convicted of a criminal offense in the past, you may be eligible to have your record sealed or expunged. Indiana state law provides for individuals with criminal records to pursue this type of post-conviction relief under certain circumstances. An expungement could potentially help you to pursue career opportunities if a past conviction showing up on a background check would otherwise disqualify you for employment or from obtaining a professional license in your field of employment. The eligibility requirements differ for an expungement for non-conviction or expungement for conviction, but the first step in the process is to speak with an attorney. Contact our office to speak with our team and learn whether you may be eligible to have your criminal record sealed or expunged.
How Can A Criminal Defense Lawyer In Carmel Help You?
A criminal defense lawyer can help you tremendously during this challenging time. Your attorney will fight tirelessly to protect your rights, your future, and your reputation.
A criminal defense attorney will be there to support and guide you through every step of the process. Knowing that you have a reputable attorney by your side to help answer all of your questions and provide you with objective legal guidance is critical.
A criminal defense attorney can help you in the following ways:
Legal Counsel: Having an attorney next to you to help answer all of your questions and provide you with objective legal guidance is extremely valuable. Your lawyer will let you know of all of the legal options available to you so that you are fully informed and able to make wise decisions to protect your rights.
Emotional Support: Not only will your lawyer help to protect your rights and your future but he or she can serve as a tremendous support system for you during this difficult time.
Legal Protection: Your lawyer will know the ins and outs of the law and the legal system, and will go above and beyond to protect your rights and your future.
Charges & Evidence Evaluation: Your criminal defense attorney will thoroughly examine your charges, and will gather important evidence to help support your case.
Strong Defense Case Strategy: Your lawyer will take your charges and available evidence into account, and create a powerful defense case strategy to defend you in court.
Fierce Representation: Your lawyer will provide you with fierce representation on your behalf, and will fight tirelessly for a favorable settlement. He or she will have the skill and experience that is necessary to negotiate sentencing or alternative sentencing options.
Although we have helped many individuals struggling with criminal charges, we understand that each situation is unique, and make sure to treat each case as such.
If you have been charged with a crime, contact our criminal defense attorneys in Carmel today to schedule a free consultation and to learn more about what we can do to help you. Having an experienced attorney to represent you in court is extremely important when it comes to protecting your rights and your future.
Contact our Carmel & Indianapolis criminal defense lawyers at (888) 211-3888 today to discuss your defense options!
Local Resources