Jeffrey D. Roberts
Attorney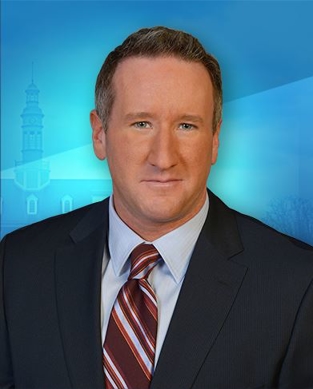 Jeffrey was selected to appear in the Indiana Super Lawyers® Rising Star listings each year from 2011 through 2016, and was named an Indiana Super Lawyer® for 2018 and 2019. Jeffrey focuses his practice on representing businesses, business owners and individuals in commercial matters, including negotiations, disputes, arbitrations and lawsuits generally covering the following areas:
Business contracts
Unfair business practices (e.g., intentional interference, trade name infringement, "passing off")
Business ownership disputes (partnerships, shareholders of closely-held companies, minority oppression)
Employment contracts (non-compete agreements, non-solicitation)
Employment discrimination matters and wage claims
Fraud and fiduciary duty breach
Disputes between investors and investment advisors
Commercial leasing matters from both landlord and tenant side
Commercial collections
---
Jeffrey also has experience handling a broad range of civil matters, such as:
Professional negligence claims against health care providers, attorneys, registered representatives, accountants and real estate professionals
Personal injury
Wrongful death matters
Education
Jeffrey earned a bachelor's degree from the Indiana University Kelley School of Business-Bloomington, double majoring in finance and marketing. He began his career as a financial analyst in the Chicago subsidiary of a multinational investment bank. Jeffrey returned to Bloomington and the Indiana University Maurer School of Law, where he earned his J.D., cum laude.
Career
During law school, Jeffrey worked in the Chicago office of a multinational law firm, focusing on complex commercial litigation and general corporate work. Jeffrey then returned home to Carmel to begin a full-time legal career, first practicing in the areas of commercial and civil litigation at a mid-size law firm. He was recruited to a general counsel position at an Carmel real estate development company, where he was responsible for handling a broad range of matters including contract negotiation, commercial leasing, real estate transactions, vendor service agreements, and general corporate work.
Jeffrey eventually returned to private practice to further pursue a career focused on representing individuals and business owners in commercial and civil matters. He collaborates with and counsels his clients throughout the course of litigation, through trial when necessary. When litigating commercial matters, Jeff values the opportunity to go beyond the borders of the issue at hand, to truly understand each client's business structure, model and goals.
Jeffrey was a founding shareholder of ROBERTS MEANS, LLC in 2012.
Professional Associations, Affiliations, and Community Involvement
Jeffrey is an active member of the Indiana State Bar Association and Carmel Bar Association. He was appointed to, and currently serves on, the Well House Society Advisory Board for the Indiana University Foundation on the Bloomington campus.
Reported Decisions
Gibson v. M & M Service Station Equip. Specialist, Inc., No. 1:06-cv-00861, 2009 WL 899660 (S.D. Ind. Mar. 30, 2009) (employment law).
Publications and Speaking Engagements
Common Issues Arising when the Corporation and its Majority and Minority Shareholders Part Ways ISBA Business Law Newsletter, Spring 2011. April 12, 2011Authors: Jeffrey Roberts, Alice Morical
PROFESSIONAL AFFILIATIONS