William P. Means
Attorney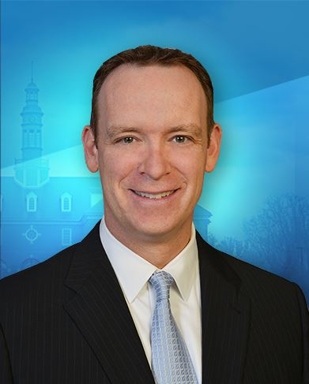 William P. Means is a shareholder of Hollingsworth Roberts Means, LLC. He is admitted to the Indiana State Bar, as well as the United States District Court for Indiana's Northern and Southern Districts. Bill was selected for the Indiana Super Lawyers® Rising Star listings for 2008, 2009, and 2010.
Bill focuses his practice on representing individuals who find themselves, whether voluntarily or not, in the midst of a family dispute, including the following areas:
Divorce
Custody
Parenting Time
Child Support
Paternity
Legal Separation
Grandparent Visitation
Third-Party Custody
Relocation
Guardianship
Prenuptial Agreements
Military Divorce
Protective Orders.
---
Prior to focusing his practice on family law, Bill also gained experience in the following areas of civil litigation:
Creditor's rights
Contract disputes
Medical malpractice
Education
Bill earned his bachelor's degree from Purdue University with a double major in Psychology and General Communications.
Following five years working in the mental health field, Bill attended law school at the Indiana University School of Law – Carmel, earning his J.D., cum laude.
Career
After graduating from Purdue University, Bill began his career working with severely and profoundly mentally disabled adults for approximately two and one-half years. Bill's next job was with a community mental health center where he worked with mentally ill and substance dependent adults. The five years Bill spent focusing his career on assisting those with mental health issues provided Bill with experience in working and communicating with individuals dealing with various stressors and helping them cope and improve.
Bill subsequently decided to pursue a law degree with the ultimate goal of helping individuals in some fashion. Initially Bill's practice was focused on litigating business disputes. While this was a departure from Bill's preferred career path, it provided valuable experience with utilizing the litigation process to attain favored results.
Approximately five years ago, Bill switched his practice to focus on family law, a change which allowed him to realize his goal of helping individuals and families. The combination of Bill's litigation experience and mental health background has provided him with the skills to assist individuals dealing with stressful family circumstances. In addition, Bill has insight to the challenges a family can face when a disabled child is involved.
Professional Associations, Affiliations, and Community Involvement
Bill is a member of the Indiana State Bar Association, Carmel Bar Association, and Hamilton County Bar Association.
Bill is also a member of the Central Indiana Association of Collaborative Professionals.
He is currently a member of the American Inns of Court, Sagamore Chapter.
Personal
Away from work, Bill enjoys spending time with friends and family, photography, and golf. Bill also enjoys supporting both IU and Purdue sports, in addition to the Pacers and Colts.
Reported Decisions
Hilbert v. Conseco Services, L.L.C., 836 N.E.2d 1001 (Ind. Ct. App. 2005), trans. denied, cert. denied.
Massey v. Conseco Services, L.L.C., 879 N.E.2d 605 (Ind. Ct. App. 2008), trans. denied.
PROFESSIONAL AFFILIATIONS