Jamie Meyer
Attorney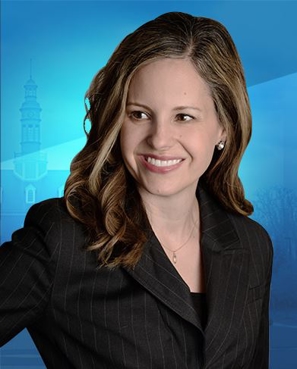 Jaime L. Meyer is a counsel attorney with Hollingsworth Roberts Means, LLC. She is admitted to the Indiana State Bar, the United States District Court for the Northern and Southern Districts of Indiana, as well as the Minnesota State Bar.
Jaime focuses her practice on transactional work and commercial litigation generally covering the following areas:
Commercial leasing representing both landlords and tenants
Business contracts
Commercial collections
Jaime also has experience handling a broad range of civil matters, such as:
Toxic tort litigation
Personal injury
Wrongful death matters
Education
Jaime earned a bachelor's degree from Butler University, double majoring in journalism and political science. Jaime attended Indiana University School of Law- Indianapolis where she earned her J.D., magna cum laude.
Career
Following law school, Jaime began her practice in the areas of commercial and civil litigation at a mid-size law firm in Indianapolis. Next, she was a staff attorney for an Indianapolis retail real estate company where she was responsible for negotiating commercial leasing agreements. Jaime returned to private practice to advise individuals and businesses in all aspects of contract negotiation and commercial and civil litigation.
Personal
Jaime enjoys spending time with family and friends, as well as physical fitness and volunteering at her children's school. As an alum of Butler University, she is an avid Butler basketball fan.
Reported Decisions
Hilbert v. Conseco Services, L.L.C., 836 N.E.2d 1001 (Ind. Ct. App. 2005), trans. Denied, cert. denied.