Ashley R. Roncevic
Attorney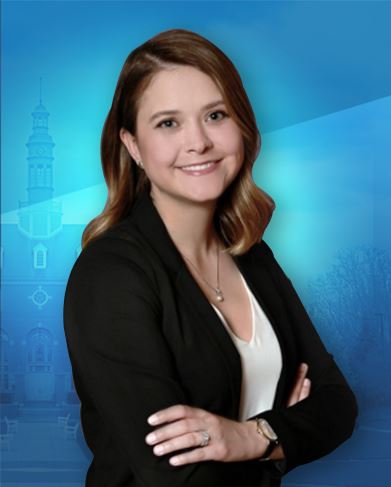 Ashley Roncevic is an attorney at Hollingsworth Roberts Means, LLC where she practices primarily in family law and divorce. She earned her B.S. degree in Criminal Justice from Ball State University and then went on to graduate from Western Michigan University, Cooley Law School. While earning her J.D., Ashley focused on business transactions and contracts, which has allowed her to use the same learned negotiating skills and required attention to detail when advocating for her family law clients.
Ashley's background and experience revolves around helping clients through divorce, legal separations, qualified domestic relations orders, guardianships, and relocations, as well as parenting time and custody issues. She recognizes that every family situation is different, but as a personal philosophy, Ashley values the significance of being able to help families amicably settle matters outside of the court room. Doing so not only saves her clients time, effort and money, but it gives her clients the flexibility needed to form an agreement best suited to their personal needs.
After gaining invaluable experience practicing law in Indiana, Ashley moved to California with her husband where she worked for a San Francisco based company as a legal content developer. She edited and published numerous legal blog articles, newsletters, and law library articles for the company, all with the purpose of helping clients in need of legal assistance. Being a true Midwesterner at heart, Ashley and her husband ultimately chose to move back to the Hoosier State where she couldn't be happier to be serving the Carmel community once again in their family law needs.
In addition to her family law experience, Ashley has experience in traffic law and estate planning. Outside of practicing law, Ashley enjoys most of her free time with her husband and dog, but also loves to travel, the television show Parks and Recreation, spending Sunday dinners with her whole family, and playing soccer when she can.
Education
Western Michigan University, Cooley Law School, J.D. with a focus on Business Transactions, Scholarship recipient
Ball State University, B.S., Criminal Justice & Criminology
Professional Memberships
Indianapolis Bar Association
Indiana State Bar Association
Hamilton County Bar Association
Volunteerism
Joseph H. Brosher Memorial Scholarship Program, Planning & Event Co-Coordinator
Community Health Network Heart Foundation, Volunteer