Angela Hamm
Attorney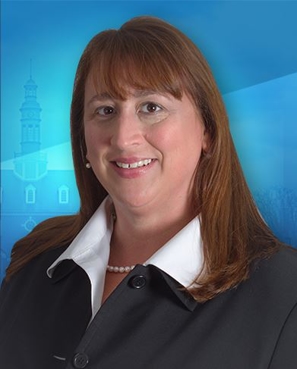 Angela L. Hamm Of Counsel with Hollingsworth Roberts Means, LLC. She is admitted to the Indiana State Bar and the United States District Court for the Northern and Southern District of Indiana.
Angela has experience handling a broad range of civil matters in both State and Federal Court, such as:
Tort claims
Commercial litigation
Contract disputes
Product Liability
Angela is particularly interested in environmental law. She has expertise in the following environmental areas:
State and Federal Cost Recovery Litigation
Environmental Compliance
Environmental Due Diligence
Toxic Torts
Angela has served as the President of the Environmental Law Section of the Indiana State Bar Associations and was selected to appear in the Indiana Super Lawyers® Rising Star listings in environmental law.
Education
Angela earned a bachelor of art's degree from Indiana University – Bloomington with a double major in English and political science and a minor in environmental affairs. Angela earned her J.D. from the Indiana University School of Law –Carmel.
Career
Angela has practiced civil litigation and environmental law in both mid-sized and large law firms in Indianapolis. She briefly left private practice to work with the largest environmental advocacy group in Indiana. Angela returned to private practice to further pursue her career in both civil litigation and environmental matters.
Professional Associations, Affiliations, and Community Involvement
Community Involvement is very important to Angela. She has served as a board member and Chair of the United Way Youth As Resources, Board of Directors. She is also a graduate of the Hamilton County Leadership Academy and also served as a board member and board president after her graduation. Angela has also been involved in the legal community. She is a member of the Indiana State Bar Association and has served on the board and as chair of the Environmental Law Section.
She has also been a member of the American Bar Association Section of Environment Energy and Resources and served as vice-chair of the Smart Growth and Green Building Committee, the Constitutional Law Committee and the 2011 Fall Meeting Planning Committee. Angela is also a graduate of the Indianapolis Bar Association Bar Leader Series.
Representative Published Works/Presentations
EPA Issues Final Rule on All Appropriate Inquiries, Res Gestae
Applying EPA Interim Policy on Environmental Audits to New Owners, ISBA Environmental Law Newsletter, 2009
ISBA First Annual Law School for Legislators (2011), Administrative Law Panel
ABA 2011 Section Environment. Energy and Resources Fall Meeting, When the Walls Come Tumbling Down-The Impact of Coal Ash Regulation Panel