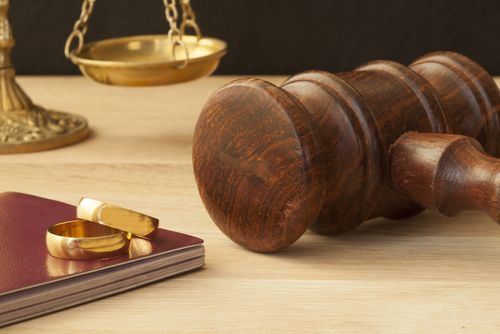 Any type of divorce within the state of Indiana is referred to as a "dissolution of marriage". When going through a divorce, couples typically choose to file for a no-fault divorce since it does not require either spouse to divulge the reasons why they are choosing to end the marriage. Fault-based complaints in Indiana provide three grounds – insanity, impotence, or felony conviction.
To file for a divorce in the state, at least one spouse must have lived in Indiana for a minimum of 6 months and at least 3 months in the county of filing. It would also be prudent to hire a divorce attorney as early as possible to help ensure that the process runs smoothly and fairly.
Required Forms
While there may be additional forms depending on your case, there are some forms required to file regardless of your particular circumstances. This includes:
Petition for Dissolution of Marriage
Summons
Financial Declaration
For those who have minor children, you must fill out a Child Support Obligation worksheet
Given that these documents may contain confidential information such as social security numbers, bank account numbers, tax records, and medical records, Indiana law requires that such documents are printed on light green paper.
After the forms are filed, the next step is to serve your spouse with a copy, notifying them that the divorce case has been filed. Your spouse may counterclaim, but an uncontested divorce is generally less costly, which is why it is best to work out an agreement.
The Indianapolis divorce attorneys at Hollingsworth Roberts Means, LLC Attorneys at Law have offered our clients strong litigation skills and compassionate representation since 2004. We can provide you with mediation and collaborative law services as viable alternatives to traditional litigation, and will remain at your side during all proceedings.
Request an initial consultation at 888-211-3888.